Excerpt from Politico
By QUINT FORGEY
09/11/2019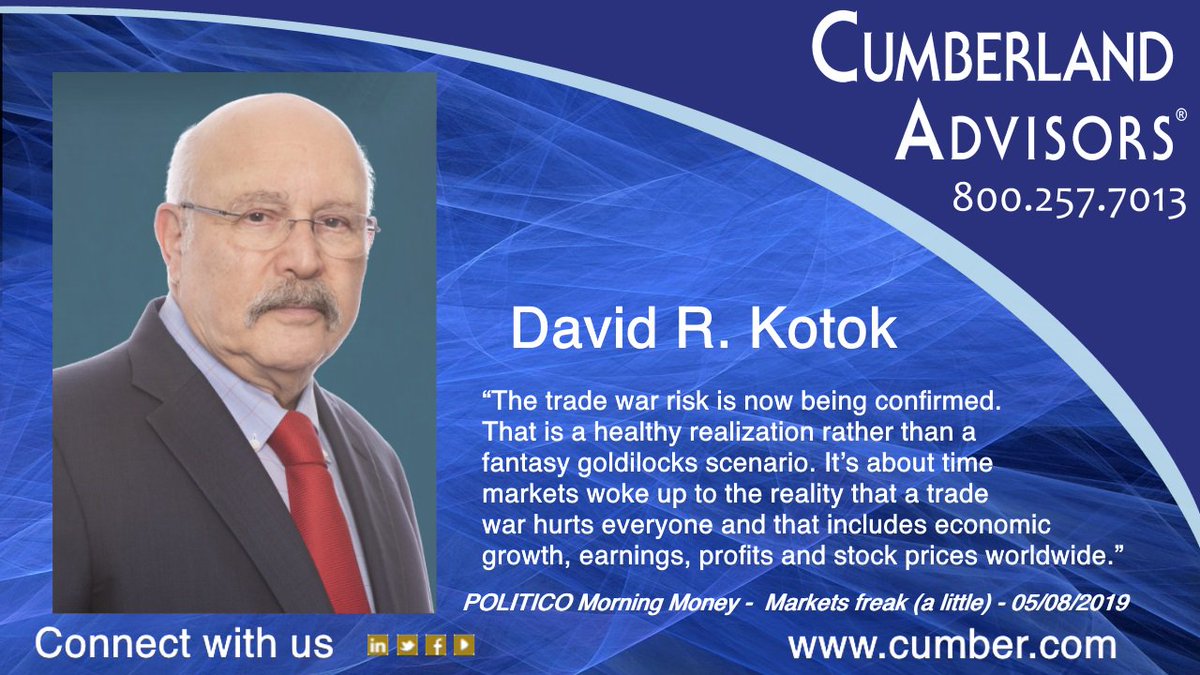 President Donald Trump on Wednesday called on the Federal Reserve to slash U.S. interest rates "down to ZERO," admonishing chairman Jerome Powell and other leaders of the U.S. central bank as "Boneheads."
"The Federal Reserve should get our interest rates down to ZERO, or less, and we should then start to refinance our debt," Trump tweeted. "INTEREST COST COULD BE BROUGHT WAY DOWN, while at the same time substantially lengthening the term. We have the great currency, power, and balance sheet."
David Kotok, chief investment officer at Cumberland Advisors, said that "zero and then negative interest rates have created a monstrosity in Europe," and warned Trump's demand "to follow Europe into this quagmire would harm every saver, every insurance company, every bank" in the U.S.
"Trumpanomics of Fed bashing and trade war are an economic menace to the United States," he added.
Read the full story at POLITICO.com .
---
Links to other websites or electronic media controlled or offered by Third-Parties (non-affiliates of Cumberland Advisors) are provided only as a reference and courtesy to our users. Cumberland Advisors has no control over such websites, does not recommend or endorse any opinions, ideas, products, information, or content of such sites, and makes no warranties as to the accuracy, completeness, reliability or suitability of their content. Cumberland Advisors hereby disclaims liability for any information, materials, products or services posted or offered at any of the Third-Party websites. The Third-Party may have a privacy and/or security policy different from that of Cumberland Advisors. Therefore, please refer to the specific privacy and security policies of the Third-Party when accessing their websites.
Sign up for our FREE Cumberland Market Commentaries
Cumberland Advisors Market Commentaries offer insights and analysis on upcoming, important economic issues that potentially impact global financial markets. Our team shares their thinking on global economic developments, market news and other factors that often influence investment opportunities and strategies.