UKRAINE ONE YEAR LATER
THE GLOBAL IMPACT OF THE WAR IN UKRAINE
SESSION 1: MONETARY POLICY AND MARKET IMPLICATIONS
February 16 and 17  |  8:30 a.m. - 12:00 p.m.
USF Sarasota-Manatee campus in the Selby Auditorium
Attendees can choose to attend one or both days.
This session brings together experts from around the world to explore and analyze the effects of the war in Ukraine on the global financial system. Speakers and panelists will provide the audience with critical analyses and in-depth reviews during discussion, presentations and Q&A sessions.
TOPICS EXPLORED INCLUDE
-Investment implications
-Composition of the defense budget and its implications
-The role of the financial system, and…
-Central banks during wartime.
KEYNOTE SPEAKERS
Image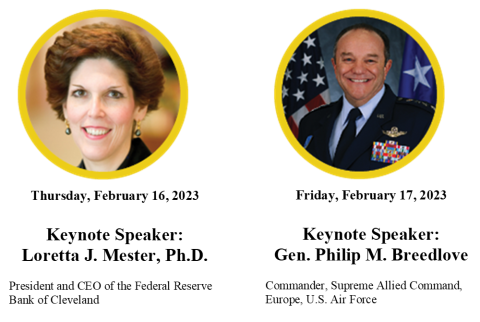 Loretta J. Mester, Ph.D. is president and chief executive officer of the Federal Reserve Bank of Cleveland. She participates in the formulation of U.S. monetary policy and oversees more than 1,000 employees based at the Bank's Cleveland office and Branch offices in Cincinnati and Pittsburgh who conduct economic research, supervise banking institutions, promote community development and provide payment services to depository institutions and the U.S. Treasury.
Retired Gen. Philip M. Breedlove is a former commander of Supreme Allied Command, Europe, and the U.S. European Command. He completed nine overseas tours, including two remote tours, and commanded a fighter squadron, an operations group, three fighter wings and a numbered air force. He was assigned to numerous operational, command and staff positions including serving as Vice Chief of Staff of the U.S. Air Force.
Visit sarasotamanatee.usf.edu/ukraine to view the series schedule. Scan the QR code to register for this event.
Image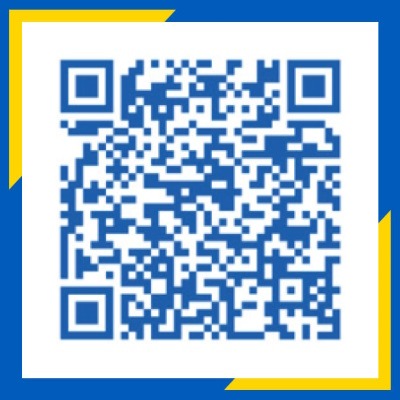 I hope you can join us at these sessions to explore and analyze the effects of the war on so many fronts.

Sincerely,
David R. Kotok
Chairman and CIO
Cumberland Advisors