Excerpt from...
"7 surprises from a visit to Cuba"
by Rick Newman, Senior Columnist at Yahoo Finance
January 19, 2023
Image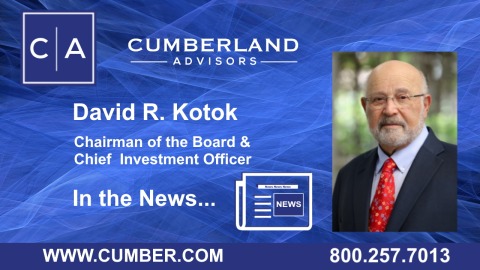 The Soviet Union backed Cuba from the 1960s until the USSR fell apart in 1991. That began a long period of economic isolation for Cuba, manifest now in thousands of Havana buildings that are falling down simply because nobody has the money or ownership interest to repair and maintain them. Nor has China recruited Cuba as an ally, as it has other nations in Africa and Latin America.

"It's in the interest of the United States to open up because the Cubans clearly get nothing from Russian and nothing from China," says David Kotok, chairman of investing firm Cumberland Advisors, who led the GIC delegation to Cuba. "If we keep this tourniquet around their neck, we force them into our adversaries' camp. Opening up step by step would benefit Americans and those in the United States who would like to do business with Cuba."
---
Read the full article at the Yahoo Finance site: https://money.yahoo.com/7-surprises-from-a-visit-to-cuba-175126441.html
---
Links to other websites or electronic media controlled or offered by Third-Parties (non-affiliates of Cumberland Advisors) are provided only as a reference and courtesy to our users. Cumberland Advisors has no control over such websites, does not recommend or endorse any opinions, ideas, products, information, or content of such sites, and makes no warranties as to the accuracy, completeness, reliability or suitability of their content. Cumberland Advisors hereby disclaims liability for any information, materials, products or services posted or offered at any of the Third-Party websites. The Third-Party may have a privacy and/or security policy different from that of Cumberland Advisors. Therefore, please refer to the specific privacy and security policies of the Third-Party when accessing their websites.
 
Sign up for our FREE Cumberland Market Commentaries
Cumberland Advisors Market Commentaries offer insights and analysis on upcoming, important economic issues that potentially impact global financial markets. Our team shares their thinking on global economic developments, market news and other factors that often influence investment opportunities and strategies.
David R. Kotok
News Source
Yahoo Finance