Excerpt from:
ADP: Employers Added 692,000 Jobs in June
By Tim Smart | June 30, 2021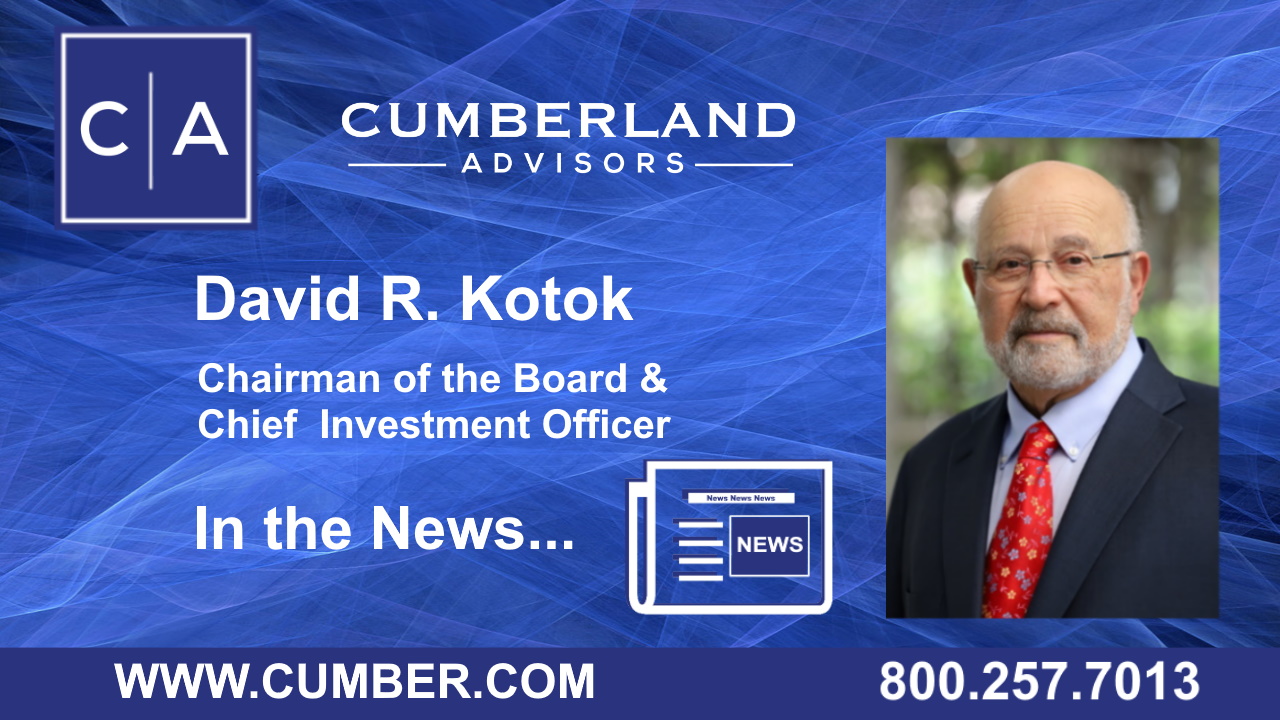 The ADP report is the first of three this week that will gauge the health of the nation's labor market and whether jobs are being recovered from the carnage inflicted by the coronavirus pandemic. Thursday will bring a reading on the weekly new claims for unemployment insurance while Friday brings another monthly jobs report from the Labor Department.
"In addition, we have a two-year drop in American life expectancy, 1 million excess deaths, and 3.5 million long-haul COVID disabled," says David Kotok, chairman and chief investment officer at Cumberland Advisors. "Is it any wonder why labor costs are rising and there are not enough people to fill the job openings."
"We expect continued growth in labor force income," Kotok adds. "That income will become spending. The country is short 10 million people of working age and inclination. Unless politicians who made policy over the last few years alter their views (not likely), tight labor markets and rising labor costs are destined to continue."
Read the full article here:
https://www.usnews.com/news/economy/articles/2021-06-30/adp-employers-added-692-000-jobs-in-june
---
Links to other websites or electronic media controlled or offered by Third-Parties (non-affiliates of Cumberland Advisors) are provided only as a reference and courtesy to our users. Cumberland Advisors has no control over such websites, does not recommend or endorse any opinions, ideas, products, information, or content of such sites, and makes no warranties as to the accuracy, completeness, reliability or suitability of their content. Cumberland Advisors hereby disclaims liability for any information, materials, products or services posted or offered at any of the Third-Party websites. The Third-Party may have a privacy and/or security policy different from that of Cumberland Advisors. Therefore, please refer to the specific privacy and security policies of the Third-Party when accessing their websites.
---
Sign up for our FREE Cumberland Market Commentaries
---
Cumberland Advisors Market Commentaries offer insights and analysis on upcoming, important economic issues that potentially impact global financial markets. Our team shares their thinking on global economic developments, market news and other factors that often influence investment opportunities and strategies.
David R. Kotok
News Source
U.S. News & World Report