Excerpt from...
Americans Sour on Biden, Economy

By Tim Smart | Oct. 22, 2021
Biden is facing growing disillusionment among Americans that he can fix the problems brought on by the coronavirus pandemic, even as the virus shows itself to be remarkably resilient nearly two years after it first surfaced in Wuhan, China.
Image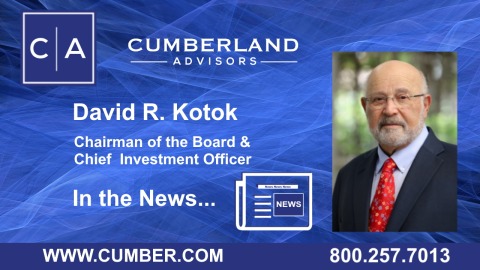 What makes the current situation so tenuous is that there is really no modern-day precedent for the coronavirus. Those who have studied pandemics say that their effects last for a while and are largely disruptive to the norm on a scale that is not often recognized in advance. And, as for recessions, they tend to be formally recognized as such a year or more after they are determined to have begun.
"The data says this pandemic is not over," says David Kotok, chairman and chief investment officer at Cumberland Advisors. "The upsurge of a new variant in the U.K. says this is not over."
Kotok has been studying the various demographic shocks brought on by, and in some cases exacerbated by, the coronavirus, including years of life lost among younger people, America's declining birth rate and the impact of "long COVID" symptoms on those of working age.
"We expect (years of life lost) to be a cumulative double by the end of this year to about 40 million," Kotok says. "And that is only the U.S. Worldwide, this estimate is huge. Life expectancy will again decline, and total U.S. population may also decline. These are massive changes for American markets and economic recovery."
He terms the current situation "a demographic shock of a once-in-a-hundred-years magnitude. "The COVID shock rivals that of World War II. It may be larger."
Which means for Joe Biden, it is all about COVID and how long it continues to affect America and its economy.
Read the full article at the U.S. News & World Report website: https://www.usnews.com/news/the-report/articles/2021-10-22/joe-biden-has-bigger-problems-than-joe-manchin-or-kyrsten-sinema
---
Links to other websites or electronic media controlled or offered by Third-Parties (non-affiliates of Cumberland Advisors) are provided only as a reference and courtesy to our users. Cumberland Advisors has no control over such websites, does not recommend or endorse any opinions, ideas, products, information, or content of such sites, and makes no warranties as to the accuracy, completeness, reliability or suitability of their content. Cumberland Advisors hereby disclaims liability for any information, materials, products or services posted or offered at any of the Third-Party websites. The Third-Party may have a privacy and/or security policy different from that of Cumberland Advisors. Therefore, please refer to the specific privacy and security policies of the Third-Party when accessing their websites.
---
Sign up for our FREE Cumberland Market Commentaries
---
Cumberland Advisors Market Commentaries offer insights and analysis on upcoming, important economic issues that potentially impact global financial markets. Our team shares their thinking on global economic developments, market news and other factors that often influence investment opportunities and strategies.
David R. Kotok
News Source
U.S. News & World Report