Excerpt from...
Article and Translation provided by:
Sophie Ding, Staff Writer, Business
Asahi Shimbun New York Bureau
Image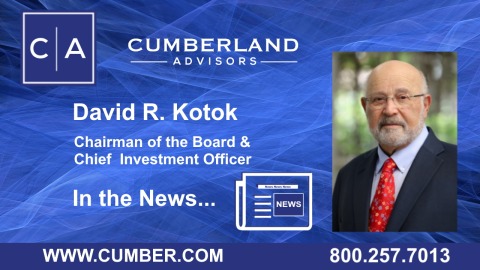 There are also large investors in Japan with evergrande stocks and corporate bonds. As of the end of March, the Government Pension Investment Fund (GPIF) has invested a total of approximately 9.7 billion yen. A spokeswoman said, " We are investing through an asset management company as part of our long-term diversified investment , " although it is small compared to the total investment scale of 186 trillion yen .

"With some exceptions, China's domestic financial system has little ties to foreign investors," said Guy Lava, a U.S. investment advisory firm. ..

However, it is not without anxiety. "More worrisome is the impact of lower construction demand in China on the global economy," Raba said.

David Kotok of Cumberland Advisors, a US investment advisory firm , said high uncertainty , including the government's response, is a risk in the future. "There are many uncertainties about whether other Chinese real estate companies are having problems and how far they will spread to overseas financial institutions," he said.

An executive of the Financial Services Agency of Japan said, "There is little direct impact on domestic financial institutions." On the other hand, if the Chinese government makes a mistake, "China's real estate market will collapse and the crisis will indirectly reach the world. It will resemble Lehman."
Read the full article (in Japanese) with paid subscription: https://digital.asahi.com/articles/DA3S15051214.html
---
Links to other websites or electronic media controlled or offered by Third-Parties (non-affiliates of Cumberland Advisors) are provided only as a reference and courtesy to our users. Cumberland Advisors has no control over such websites, does not recommend or endorse any opinions, ideas, products, information, or content of such sites, and makes no warranties as to the accuracy, completeness, reliability or suitability of their content. Cumberland Advisors hereby disclaims liability for any information, materials, products or services posted or offered at any of the Third-Party websites. The Third-Party may have a privacy and/or security policy different from that of Cumberland Advisors. Therefore, please refer to the specific privacy and security policies of the Third-Party when accessing their websites.
---
Sign up for our FREE Cumberland Market Commentaries
---
Cumberland Advisors Market Commentaries offer insights and analysis on upcoming, important economic issues that potentially impact global financial markets. Our team shares their thinking on global economic developments, market news and other factors that often influence investment opportunities and strategies.
David R. Kotok
News Source
Asahi Shimbun