Sarasota Herald-Tribune Features David R. Kotok
July 4, 2022
Image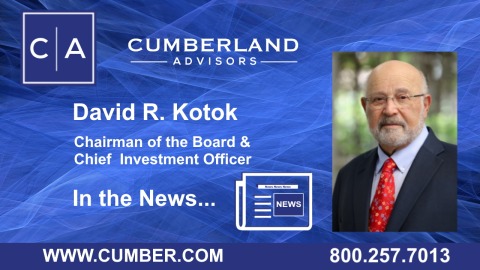 The second quarter in the American stock market has been one volatile mess. We're going to focus only on the stock market, but we need to remind everybody that volatility struck in many asset classes.
Look what happened the first half of this year: a full bear market price fall of more than 20% in traditional stock market indices, prices falling 30% or more in some other indices, and by 70% and 80% in some disrupter stocks that had fierce price appreciation during the pandemic lockdown period and have fallen apart since.
In addition, nontraditional investments had massive corrections – like those that make the headlines every day in cryptocurrencies. And the bond markets' gyrations have reached four and five standard deviations in volatility. The Treasury bond market gets the headlines all the time, but the municipal bond market, corporate bond market, and mortgages also suffered shocks. The first two quarters of 2022 saw sequential, broad multi-asset class shocks. To add to that picture, housing is now rolling over. The housing story is deteriorating, so we could really conclude that this has been a broadly correctional period covering all kinds of asset classes. At the same time, we have seen shocks in the international arena and adjustments in foreign exchange ratios and currencies. And we had commodity price shocks in all kinds of things, oil being the massive headline.
Continued at the Sarasota Herald Tribune website: https://www.heraldtribune.com/
---
Links to other websites or electronic media controlled or offered by Third-Parties (non-affiliates of Cumberland Advisors) are provided only as a reference and courtesy to our users. Cumberland Advisors has no control over such websites, does not recommend or endorse any opinions, ideas, products, information, or content of such sites, and makes no warranties as to the accuracy, completeness, reliability or suitability of their content. Cumberland Advisors hereby disclaims liability for any information, materials, products or services posted or offered at any of the Third-Party websites. The Third-Party may have a privacy and/or security policy different from that of Cumberland Advisors. Therefore, please refer to the specific privacy and security policies of the Third-Party when accessing their websites.
---
Sign up for our FREE Cumberland Market Commentaries
---
Cumberland Advisors Market Commentaries offer insights and analysis on upcoming, important economic issues that potentially impact global financial markets. Our team shares their thinking on global economic developments, market news and other factors that often influence investment opportunities and strategies.
David R. Kotok
News Source
Sarasota Herald Tribune