Excerpt from...
David Rosenberg: Look beneath the veneer of S&P 500 highs for the really valuable information
by David Rosenberg - Jul 12, 2021
Image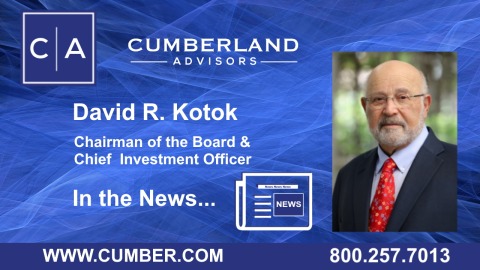 My good friend and fishing pal, David Kotok, co-founder of Cumberland Advisors, had this to say in a Bloomberg News interview on Friday: "We're a little more defensive. We would like to see the optimistic outcomes, but we think the risk profile of the world is changing."
Kotok typically is a huge optimist, though never one to allow his emotions to dictate his investment thesis or positioning. That he said what he said carries much more weight because, as I said, he invariably conveys a positive message (and, let's face it, optimists do tend to win out most of the time).
It's not just the data. Look at what the action beneath the veneer of a record-high S&P 500 is telling you, which is always contained in "ratio" or "relative strength" indicators. That is where the really valuable information resides.
Continue reading at the Financial Post: https://financialpost.com/investing/david-rosenberg-look-beneath-the-veneer-of-sp-500-highs-for-the-really-valuable-information
---
Links to other websites or electronic media controlled or offered by Third-Parties (non-affiliates of Cumberland Advisors) are provided only as a reference and courtesy to our users. Cumberland Advisors has no control over such websites, does not recommend or endorse any opinions, ideas, products, information, or content of such sites, and makes no warranties as to the accuracy, completeness, reliability or suitability of their content. Cumberland Advisors hereby disclaims liability for any information, materials, products or services posted or offered at any of the Third-Party websites. The Third-Party may have a privacy and/or security policy different from that of Cumberland Advisors. Therefore, please refer to the specific privacy and security policies of the Third-Party when accessing their websites.
---
Sign up for our FREE Cumberland Market Commentaries
---
Cumberland Advisors Market Commentaries offer insights and analysis on upcoming, important economic issues that potentially impact global financial markets. Our team shares their thinking on global economic developments, market news and other factors that often influence investment opportunities and strategies.
David R. Kotok
News Source
Financial Post