Excerpt from...
Global stocks tumble on worries about latest Covid wave
by Oliver Smith - July 9, 2021 - in DAX Stock News
Image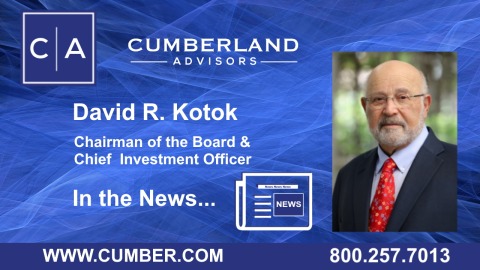 DAX Stock News Today – Global stocks tumble on worries about latest Covid wave
US stocks ultimately recovered somewhat from their session lows, but all three major indices ended solidly down, with the Dow shedding 0.8 percent.
David Kotok, chief investment officer at Cumberland Advisors, predicted in a note that US growth would "slow substantially" in the second half of 2021, saying the drivers of outsized activity in the first semester have already passed. 
The firm is adjusting its investment approach, he said.
"In the first half of this year, we achieved the results that we anticipated we would achieve for the entire year. Actually, we exceeded them in many accounts," Kotok wrote. "So, the question becomes, do you put some in the bank? 
"In our view, the answer is yes."
But David Jones, chief market strategist at European investment trading platform Capital.com, noted that US stocks bounced somewhat from their lows Thursday, a pattern that also held for oil prices, which rallied on Thursday.
Worries about the pandemic and an abrupt shift in central bank policy "don't look big enough just yet to spook markets and cause a more sustainable sell-off," Jones wrote. 
Read the full article at the Fintech ZOOM website: https://fintechzoom.com/fintech_news_dax-stock-news/dax-stock-news-today-global-stocks-tumble-on-worries-about-latest-covid-wave/
---
Links to other websites or electronic media controlled or offered by Third-Parties (non-affiliates of Cumberland Advisors) are provided only as a reference and courtesy to our users. Cumberland Advisors has no control over such websites, does not recommend or endorse any opinions, ideas, products, information, or content of such sites, and makes no warranties as to the accuracy, completeness, reliability or suitability of their content. Cumberland Advisors hereby disclaims liability for any information, materials, products or services posted or offered at any of the Third-Party websites. The Third-Party may have a privacy and/or security policy different from that of Cumberland Advisors. Therefore, please refer to the specific privacy and security policies of the Third-Party when accessing their websites.
---
Sign up for our FREE Cumberland Market Commentaries
---
Cumberland Advisors Market Commentaries offer insights and analysis on upcoming, important economic issues that potentially impact global financial markets. Our team shares their thinking on global economic developments, market news and other factors that often influence investment opportunities and strategies.
David R. Kotok