Excerpt from...
 
Illinois governor preps budget with temporary tax relief

by Yvette Shields - January 31, 2022
Image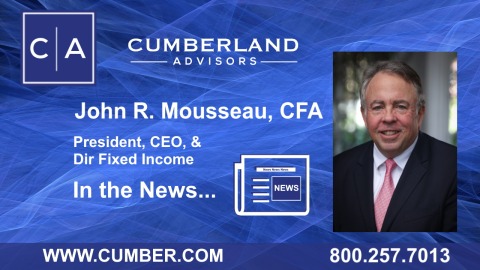 Illinois Gov. J.B. Pritzker will propose a one-time, $1 billion tax relief package when he unveils his proposed fiscal 2023 budget Wednesday, joining the wave of leaders of Democratic and Republican-run states in looking to tap surging tax collections to provide temporary or permanent cuts.

Fiscal managers might look at the state's balance sheet and suggest using any surplus to help pay down the state' burdensome pension tab of $139.9 billion or to further pay down a bill backlog that's been trimmed $2.9 billion from highs in the $14 billion range, but some say there's a potential longer-term benefit to tax relief.

"In an actuarially perfect world you would want to go and fix pensions but it's incumbent upon any governor to keep businesses and keep people in their state," said John Mousseau, president and chief executive officer at Cumberland Advisors.

By providing a carrot in the form of directed tax relief to offset inflationary pressures, even if just for just one-year, the state could help its case in slowing or reverse out-migration, which Mousseau called a tall order for Illinois.

The governor "is trying to paint a better picture of Illinois," Mousseau said. "As a portfolio manager you like to see an improved balance sheet and more revenue but also I want to live for tomorrow" and that entails holding onto and expanding the tax base.
Read the full article (with subscription): https://www.bondbuyer.com/news/illinois-governor-preps-budget-with-temporary-tax-relief
---
Links to other websites or electronic media controlled or offered by Third-Parties (non-affiliates of Cumberland Advisors) are provided only as a reference and courtesy to our users. Cumberland Advisors has no control over such websites, does not recommend or endorse any opinions, ideas, products, information, or content of such sites, and makes no warranties as to the accuracy, completeness, reliability or suitability of their content. Cumberland Advisors hereby disclaims liability for any information, materials, products or services posted or offered at any of the Third-Party websites. The Third-Party may have a privacy and/or security policy different from that of Cumberland Advisors. Therefore, please refer to the specific privacy and security policies of the Third-Party when accessing their websites.
---
Sign up for our FREE Cumberland Market Commentaries
---
Cumberland Advisors Market Commentaries offer insights and analysis on upcoming, important economic issues that potentially impact global financial markets. Our team shares their thinking on global economic developments, market news and other factors that often influence investment opportunities and strategies.
John R. Mousseau, CFA
News Source
The Bond Buyer