Excerpt from The Bond Buyer…
Issuers, rating agencies are direct of anti-ESG bill in Florida
By  Chip Barnett Caitlin Devitt - Mar 15, 2023
Quoted: David R. Kotok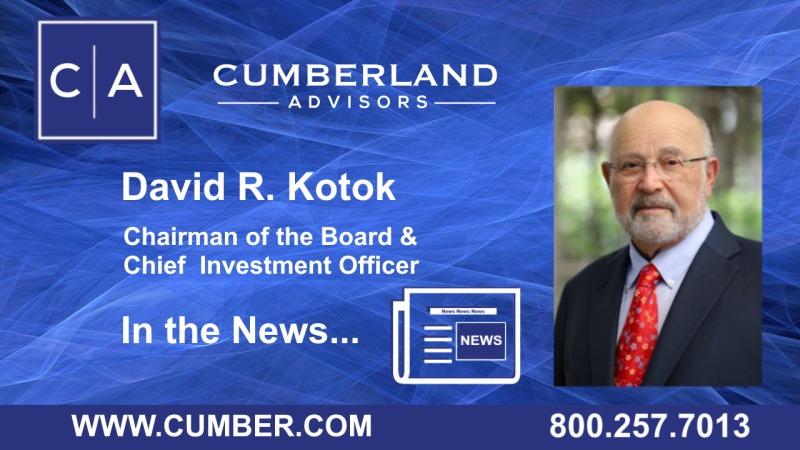 ---
A lot of red states have been enacting anti-ESG and laws against so-called "boycotts" of GOP-favored industries, said public finance attorney Neal Pandozzi, a partner at Bowditch & Dewey.
"They're doing this, in their view, to deal with underwriters and investment banks that they feel have an ESG agenda that's contrary to the way the state views the issue," he told The Bond Buyer.
Pandozzi said that going with a preferred political viewpoint could wind up costing taxpayers more from an economic aspect, such as increased debt service, if competition is decreased.
"I just want to make sure that the people in these states understand the economic aspects of it," he said. "That this can increase your borrowing costs and that's going to have an effect on how far your tax dollars go. As long as people understand that and go into it with open eyes that's the potential outcome of these types of policies, then that's fine."
Kotok stressed that "we're not telling the state or local jurisdiction what to do. That is not up to us."
"It is up to the citizens in each jurisdiction to determine if they want to incur these types of costs that are imposed by market forces as a response to culture-war politics," he wrote, adding that in the final analysis, it was the customer who remained at the top of his mind.
"Professionals in the financial arena, and particularly in independent money management firms like Cumberland, do not succumb to threats or distractions from the political culture war extremists, left-wing or right-wing," he said. "We're hired by our clients to call it as we see it and to represent our clients."
---
Read the full article (with subscription) at the Bond Buyer:
https://www.bondbuyer.com/news/issuers-rating-agencies-are-direct-targets-of-florida-anti-esg-bill
---
Links to other websites or electronic media controlled or offered by Third-Parties (non-affiliates of Cumberland Advisors) are provided only as a reference and courtesy to our users. Cumberland Advisors has no control over such websites, does not recommend or endorse any opinions, ideas, products, information, or content of such sites, and makes no warranties as to the accuracy, completeness, reliability or suitability of their content. Cumberland Advisors hereby disclaims liability for any information, materials, products or services posted or offered at any of the Third-Party websites. The Third-Party may have a privacy and/or security policy different from that of Cumberland Advisors. Therefore, please refer to the specific privacy and security policies of the Third-Party when accessing their websites.
 
Sign up for our FREE Cumberland Market Commentaries
Cumberland Advisors Market Commentaries offer insights and analysis on upcoming, important economic issues that potentially impact global financial markets. Our team shares their thinking on global economic developments, market news and other factors that often influence investment opportunities and strategies.
David R. Kotok
News Source
The Bond Buyer