Excerpt from U.S. News & World Report...
 
Jobless Claims Fell to 214,000 Last Week

The drop reflects a labor market that has largely shaken off the effects of the coronavirus pandemic.

By Tim Smart - March 17, 2022
Image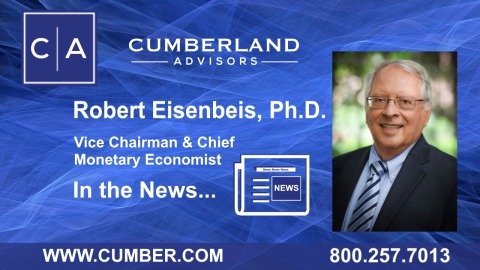 The trend of lower jobless claims filing shows the labor market has essentially recovered from the damage it endured from the coronavirus pandemic. Employers added 678,000 jobs in February, while the unemployment rate fell to 3.8%
.Federal Reserve Chairman Jerome Powell paid credit to the strong market Wednesday as he announced the central bank had agreed to raise interest rates by 25 basis points with six more hikes likely this year.
"This suggests not only a fundamental shift in the Fed's view on how much of the inflation problem is due to temporary supply disruptions," Robert Eisenbeis, vice chairman and chief monetary economist at Cumberland Advisors, wrote Thursday morning. "It also suggests the importance of the view, articulated by Chairman Powell that labor markets and the economy are strong and can withstand higher rates going forward, whatever the fallout might be from the Russia-Ukraine situation."
The tight labor market has led to wage increases averaging 5% annually, and that has helped fuel an inflationary cycle that the Fed is aiming to curtail. Consumer price inflation reached a 7.9% annual rate last month, but a large part of that spike is the result of soaring energy prices.

Read the Full article at U.S. News & World Report: https://www.usnews.com/news/economy/articles/2022-03-17/jobless-claims-fell-to-214-000-last-week
 
---
Links to other websites or electronic media controlled or offered by Third-Parties (non-affiliates of Cumberland Advisors) are provided only as a reference and courtesy to our users. Cumberland Advisors has no control over such websites, does not recommend or endorse any opinions, ideas, products, information, or content of such sites, and makes no warranties as to the accuracy, completeness, reliability or suitability of their content. Cumberland Advisors hereby disclaims liability for any information, materials, products or services posted or offered at any of the Third-Party websites. The Third-Party may have a privacy and/or security policy different from that of Cumberland Advisors. Therefore, please refer to the specific privacy and security policies of the Third-Party when accessing their websites.
---
Sign up for our FREE Cumberland Market Commentaries
---
Cumberland Advisors Market Commentaries offer insights and analysis on upcoming, important economic issues that potentially impact global financial markets. Our team shares their thinking on global economic developments, market news and other factors that often influence investment opportunities and strategies.
Robert Eisenbeis, Ph.D.
News Source
U.S. News & World Report