Excerpt below:
Image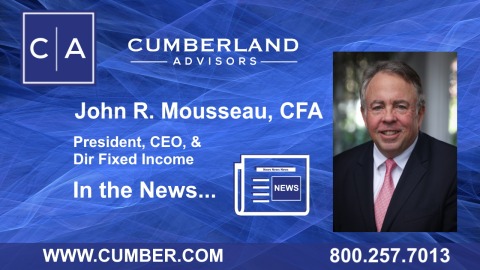 Traders said the New Jersey deal largely set the tone for the market.
A New York trader said there was strong demand for the forward delivery bonds, which are rated Baa1 by Moody's Investors Service and BBB by Standard & Poor's.
"The fact that it's a lower-rated transaction is interesting because typically forwards are in the single or double-A rated category," the trader said.
The $582 million of Series A refunding bonds saw bumps of eight to 11 basis points from initial pricing wires. The forward delivery bonds were also bumped in a repricing.
The oversubscribed New Jersey deal is typical in the current market backdrop, where large lower investment-grade deals are few , according to John Mousseau, president of Cumberland Advisors.
"The market sees the Federal government for now as a gigantic backstop to the market," Mousseau said. "All incremental yield is being gobbled up. The market is now rich on a nominal basis, as well as a relative basis, and you can tell because coupon spreads are almost non-existent."
Read the full story at the Bond Buyer website (paywall): https://www.bondbuyer.com/news/nj-a-blow-out-ici-reports-more-inflows-but-weaker-tone-persists
---
Links to other websites or electronic media controlled or offered by Third-Parties (non-affiliates of Cumberland Advisors) are provided only as a reference and courtesy to our users. Cumberland Advisors has no control over such websites, does not recommend or endorse any opinions, ideas, products, information, or content of such sites, and makes no warranties as to the accuracy, completeness, reliability or suitability of their content. Cumberland Advisors hereby disclaims liability for any information, materials, products or services posted or offered at any of the Third-Party websites. The Third-Party may have a privacy and/or security policy different from that of Cumberland Advisors. Therefore, please refer to the specific privacy and security policies of the Third-Party when accessing their websites.
Sign up for our FREE Cumberland Market Commentaries Cumberland Advisors Market Commentaries offer insights and analysis on upcoming, important economic issues that potentially impact global financial markets. Our team shares their thinking on global economic developments, market news and other factors that often influence investment opportunities and strategies.
John R. Mousseau, CFA
News Source
The Bond Buyer