Excerpt from...
Bloomberg - Share Prices Outperform Despite Higher Labor Costs
By Lu Wang and Vildana Hajric - September 2, 2021
Image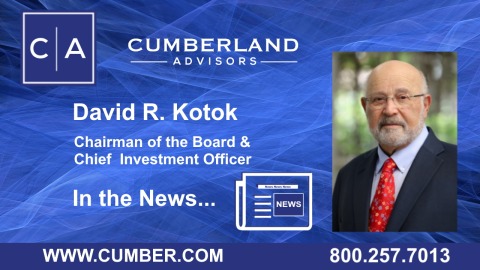 Wage growth has become a concern as traders watched the Covid-19 pandemic disrupt the labor market and supply chain, fueling cost hikes in everything from computer chips to commodities. According to Goldman estimates earlier this year, an increase of 100 basis points in wage growth likely amounts to a 1% reduction in company profits.
David Kotok, chief investment officer at Cumberland Advisors, says his firm is preparing for a disappointing third quarter, putting more money into cash and defensive shares like health care.
"We don't know what the next couple of months' labor force reports will reveal. But we don't like the anecdotes we are seeing," Kotok said. "We are collecting them from around the nation daily and they are not a pretty picture."
Yet for now, angst over wage pressure is hard to find in the ranks of stock winners and losers. The basket of 50 stocks with high labor costs is up almost 7% this quarter, with two-thirds of the members rising. By contrast, the low-cost basket, tracking the likes of Discovery Inc. and Western Digital Corp., is flat with more than half the members mired in losses.
Read the full article at the Bloomberg website: https://www.bloomberg.com/news/articles/2021-09-02/higher-labor-costs-no-longer-a-stumbling-block-for-stock-traders
---
Links to other websites or electronic media controlled or offered by Third-Parties (non-affiliates of Cumberland Advisors) are provided only as a reference and courtesy to our users. Cumberland Advisors has no control over such websites, does not recommend or endorse any opinions, ideas, products, information, or content of such sites, and makes no warranties as to the accuracy, completeness, reliability or suitability of their content. Cumberland Advisors hereby disclaims liability for any information, materials, products or services posted or offered at any of the Third-Party websites. The Third-Party may have a privacy and/or security policy different from that of Cumberland Advisors. Therefore, please refer to the specific privacy and security policies of the Third-Party when accessing their websites.
---
Sign up for our FREE Cumberland Market Commentaries
---
Cumberland Advisors Market Commentaries offer insights and analysis on upcoming, important economic issues that potentially impact global financial markets. Our team shares their thinking on global economic developments, market news and other factors that often influence investment opportunities and strategies.
David R. Kotok