Excerpt is below: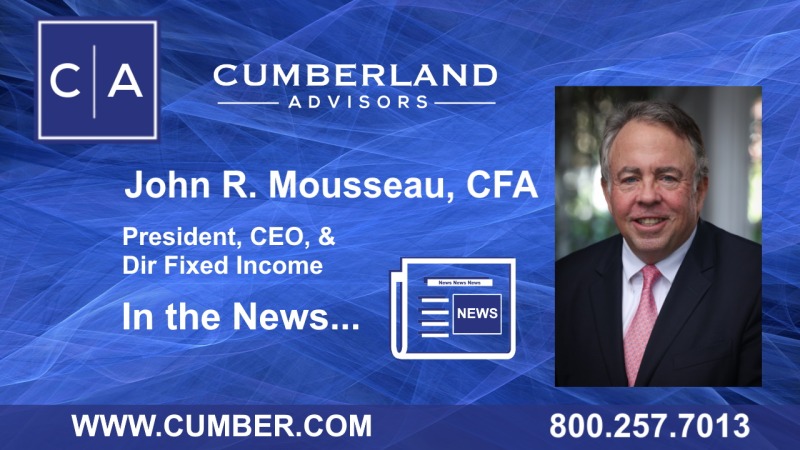 According to a published report, the state lawmaker who authored the Reedy Creek dissolution bill is open to reconsidering it now that Disney is under new management.
That would have the secondary impact of getting lawmakers out of figuring out exactly how to replace Reedy Creek, given the district's scheduled June 1 dissolution and the lack of an existing plan to fund its activities.
"I see it as much ado about nothing in the end," John Mousseau, president and CEO at Cumberland Advisors, told The Bond Buyer.
"The governor looks like he took on a corporation. Helps his politics. He doesn't want them to leave. They don't want to leave. They will fix this with some changes or a new-but-same district and everyone goes back to making money," he said.
Disney had planned to relocate its Imagineering group that creates its theme park and other live experiences from Glendale, California, to central Florida, beginning in 2021.
"That move has now been postponed until 2026 and at least one Florida legislator believes the delay has to do with the RCID dispute," Cohen said.
"Maintaining the status quo could take some face-saving actions — perhaps the age-old approach of postponing the dissolution and creating a special commission to assess the costs and benefits of the law," Cohen said. "The law was passed in 72 hours and never had a thorough fiscal impact analysis in the first place."
Mousseau said now that the governor's race is finished, DeSantis may be looking ahead to 2024 and a possible presidential run.
"Now that the election is over, like most politicians, I would think the governor would move a little more to the center, with his eyes on a bigger prize in two years." he said.
Read the full article with subscription at the Bond Buyer website: https://www.bondbuyer.com/news/florida-lawmakers-will-hold-special-session-on-property-insurance
---
Links to other websites or electronic media controlled or offered by Third-Parties (non-affiliates of Cumberland Advisors) are provided only as a reference and courtesy to our users. Cumberland Advisors has no control over such websites, does not recommend or endorse any opinions, ideas, products, information, or content of such sites, and makes no warranties as to the accuracy, completeness, reliability or suitability of their content. Cumberland Advisors hereby disclaims liability for any information, materials, products or services posted or offered at any of the Third-Party websites. The Third-Party may have a privacy and/or security policy different from that of Cumberland Advisors. Therefore, please refer to the specific privacy and security policies of the Third-Party when accessing their websites.
---
Sign up for our FREE Cumberland Market Commentaries
---
Cumberland Advisors Market Commentaries offer insights and analysis on upcoming, important economic issues that potentially impact global financial markets. Our team shares their thinking on global economic developments, market news and other factors that often influence investment opportunities and strategies.
John R. Mousseau, CFA
News Source
The Bond Buyer