Excerpt from the Sarasota Herald Tribune below.
Image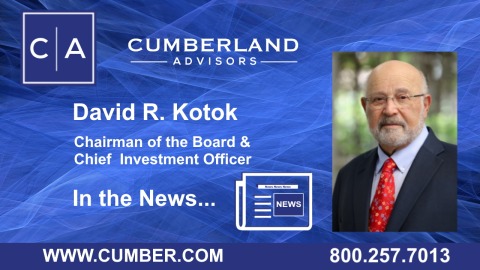 As we have written many times, there is a difference between uncertainty and risk. Risk analysis has methods to assign probabilities of outcomes. Uncertainty means the risk probabilities cannot be estimated with high confidence.
We are presently facing uncertainty. The ultimate issue comes down to whether or not there will be a serious recession. If you think the answer is yes, then you see the recent stock market rally from the lows as a rally in a bear market and expect that more damage lies ahead and lower stock prices are in the 2023 timeframe. If you think the outcome of Fed policy is a "soft landing" or a mild and short-lived recession, then you can trade this market as if a bull phase has commenced and the market lows have been seen for this cycle. Turn on financial radio or television, and you will hear and see many opinions scattered across a wide range. Some of them are offered with robust conviction.
Today, my personal view is that we do not know yet and cannot yet know. The uncertainty we described means that probabilities of the recession-severity outcome are very difficult to derive in the current environment of an expanding regional shooting war in Europe, a worldwide financial sanctions and payments war, disruptive culture war politics in a divided U.S. government, growing internal security concerns (electrical grid vulnerability is a good example), and a medical health sector that is hampered by labor shortages and therefore not able to deliver the services we have taken for granted for decades.
Continued at the Sarasota Herald Tribune website: https://www.heraldtribune.com/story/business/2023/01/02/david-r-kotok-heres-what-worries-me-about-the-near-future-197374/69734740007/
---
Links to other websites or electronic media controlled or offered by Third-Parties (non-affiliates of Cumberland Advisors) are provided only as a reference and courtesy to our users. Cumberland Advisors has no control over such websites, does not recommend or endorse any opinions, ideas, products, information, or content of such sites, and makes no warranties as to the accuracy, completeness, reliability or suitability of their content. Cumberland Advisors hereby disclaims liability for any information, materials, products or services posted or offered at any of the Third-Party websites. The Third-Party may have a privacy and/or security policy different from that of Cumberland Advisors. Therefore, please refer to the specific privacy and security policies of the Third-Party when accessing their websites.
---
Sign up for our FREE Cumberland Market Commentaries
---
Cumberland Advisors Market Commentaries offer insights and analysis on upcoming, important economic issues that potentially impact global financial markets. Our team shares their thinking on global economic developments, market news and other factors that often influence investment opportunities and strategies.
David R. Kotok
News Source
Sarasota Herald Tribune