Wall St Week Ahead As markets churn, investors hide in cash despite surging inflation
By Lewis Krauskopf
September 16, 2022
Excerpt below...
Image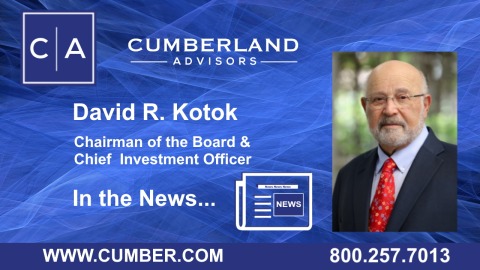 NEW YORK, Sept 16 (Reuters) - A tough year in markets is leading some investors to seek refuge in cash, as they capitalize on higher interest rates and await chances to buy stocks and bonds at cheaper prices.
The Federal Reserve has roiled markets in 2022 as it implements huge rate hikes in an effort to moderate the steepest inflation in 40 years. But higher rates are also translating into better rates for money market funds, which had returned virtually nothing since the pandemic began in 2020.
That's made cash a more attractive hideout for investors seeking shelter from market gyrations - even though the highest inflation in forty years has dented its appeal.
David Kotok, chief investment officer at Cumberland Advisors, said his U.S. equity portfolio made up of exchange-traded funds is currently 48% in cash after being almost fully invested in equity markets last year.
Stocks are too expensive given risks including rising interest rates, the potential for a Fed-induced recession and geopolitical tensions, Kotok said.
"So I want cash," Kotok said. "I want the cash to be able to deploy back into the stock market at lower prices or substantially lower prices, and I don't know which opportunity I'll have but the only way I can seize it is to be holding that amount of cash."
Read the full article at Reuters: https://www.reuters.com/markets/europe/wall-st-week-ahead-markets-churn-investors-hide-cash-despite-surging-inflation-2022-09-16/
---
Links to other websites or electronic media controlled or offered by Third-Parties (non-affiliates of Cumberland Advisors) are provided only as a reference and courtesy to our users. Cumberland Advisors has no control over such websites, does not recommend or endorse any opinions, ideas, products, information, or content of such sites, and makes no warranties as to the accuracy, completeness, reliability or suitability of their content. Cumberland Advisors hereby disclaims liability for any information, materials, products or services posted or offered at any of the Third-Party websites. The Third-Party may have a privacy and/or security policy different from that of Cumberland Advisors. Therefore, please refer to the specific privacy and security policies of the Third-Party when accessing their websites.
---
Sign up for our FREE Cumberland Market Commentaries
---
Cumberland Advisors Market Commentaries offer insights and analysis on upcoming, important economic issues that potentially impact global financial markets. Our team shares their thinking on global economic developments, market news and other factors that often influence investment opportunities and strategies.
David R. Kotok