Excerpt from...
Wall Street Is Bearish on Treasuries. Maybe Too Bearish.
By Alexandra Scaggs Updated January 3, 2022 / Original January 2, 2022
Image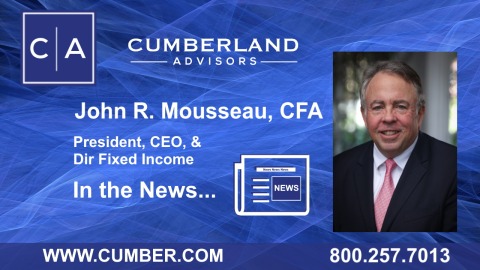 Wall Street is bearish on Treasuries in 2022. The Federal Reserve recently pivoted to a more hawkish policy stance, and analysts predict the central bank could raise rates as soon as March. That bodes poorly for prices, which move inversely to yields, but global demand for higher-yielding Treasuries may limit or even prevent losses.
If Treasury-market investors lose money in the coming year it would be a record-setting event. That's because Treasuries haven't posted two consecutive calendar years of losses in at least 43 years, according to ICE Indices data going back to 1978.
Tighter Fed policy means higher yields on Treasuries, as a general rule. And Wall Street forecasts that the 10-year Treasury yield will rise to 2% by the end of 2022, according to Bloomberg data. The 10-year was trading Thursday with a yield of 1.526%.
If two consecutive years of losses occur, that could signal that Treasury yields have hit the multidecade lows that investors have been expecting ever since the financial crisis of 2008-09. Cumberland Advisors fixed-income chief John Mousseau said in a recent note that "there is a larger question about the long-term" decline in U.S. interest rates that has been ongoing since 1981. "For the first time in my career at Cumberland, we now feel that a… low was made in August 2020," he wrote.
The yield on the 10-year note hit a low of 0.52% that month.
Read the full article (with subscription) at Barron's: https://www.barrons.com/articles/wall-street-bearish-treasuries-51640905529
---
Links to other websites or electronic media controlled or offered by Third-Parties (non-affiliates of Cumberland Advisors) are provided only as a reference and courtesy to our users. Cumberland Advisors has no control over such websites, does not recommend or endorse any opinions, ideas, products, information, or content of such sites, and makes no warranties as to the accuracy, completeness, reliability or suitability of their content. Cumberland Advisors hereby disclaims liability for any information, materials, products or services posted or offered at any of the Third-Party websites. The Third-Party may have a privacy and/or security policy different from that of Cumberland Advisors. Therefore, please refer to the specific privacy and security policies of the Third-Party when accessing their websites.
---
Sign up for our FREE Cumberland Market Commentaries
---
Cumberland Advisors Market Commentaries offer insights and analysis on upcoming, important economic issues that potentially impact global financial markets. Our team shares their thinking on global economic developments, market news and other factors that often influence investment opportunities and strategies.
John R. Mousseau