War on woke hits muni bond market as Florida lawmakers eye ESG curbs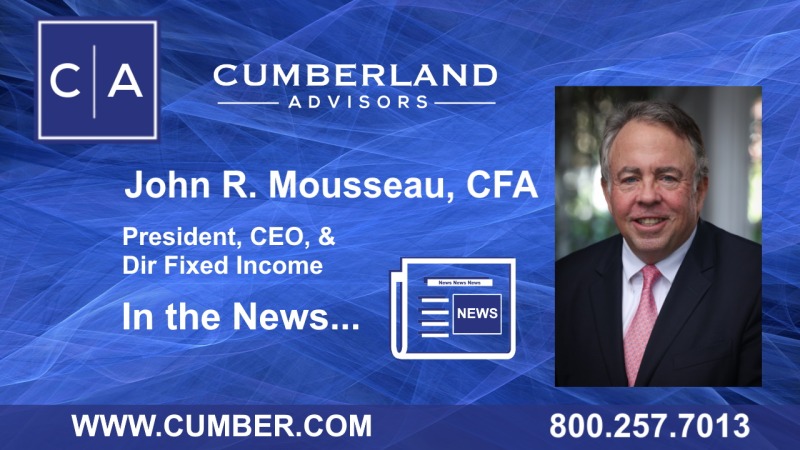 Excerpt follows....
---
Rating agencies came under fire in the legislation for using ESG in their analyses.
In December, Renner wrote the three credit rating agencies which rate Florida's debt demanding they "drop the politics and return to objective, financial criteria, universally recognized to measure a state's credit rating."
Renner said the same ideologies that have "pushed indoctrination at the expense of education" have also co-opted Wall Street with political demands branded under the ESG umbrella.
Florida's general obligation bonds are already gilt-edged, holding triple-A ratings from Moody's Investors Service, S&P Global Ratings and Fitch Ratings.
Cumberland Advisors President and CEO John Mousseau said ratings were an important investor tool.
"We can't possibly emphasize enough how misguided and unfortunate this stance is," Mousseau wrote. "Cumberland Advisors, like many other money managers, relies on bond ratings from rating agencies such as Moody's, Standard & Poor's and Fitch in evaluating bonds for purchase or sale in our clients' portfolios. The rating agencies are relied upon not only by money managers like us but also by financial consultants, individuals, as well as institutional investors, and of course by issuers."
---
Read the full article (with subscription) at The Bond Buyer: https://www.bondbuyer.com/news/war-on-woke-hits-muni-bond-market-as-florida-lawmakers-eye-anti-esg-law
Links to other websites or electronic media controlled or offered by Third-Parties (non-affiliates of Cumberland Advisors) are provided only as a reference and courtesy to our users. Cumberland Advisors has no control over such websites, does not recommend or endorse any opinions, ideas, products, information, or content of such sites, and makes no warranties as to the accuracy, completeness, reliability or suitability of their content. Cumberland Advisors hereby disclaims liability for any information, materials, products or services posted or offered at any of the Third-Party websites. The Third-Party may have a privacy and/or security policy different from that of Cumberland Advisors. Therefore, please refer to the specific privacy and security policies of the Third-Party when accessing their websites.
---
Sign up for our FREE Cumberland Market Commentaries
---
Cumberland Advisors Market Commentaries offer insights and analysis on upcoming, important economic issues that potentially impact global financial markets. Our team shares their thinking on global economic developments, market news and other factors that often influence investment opportunities and strategies.
John R. Mousseau, CFA
News Source
The Bond Buyer