Excerpt from...
What if the Labor Shortage Isn't Transitory?

By Scott Lincicome | Oct. 20, 2021
The U.S. labor market is a conundrum right now—and it's slowing the economic recovery. The most recent U.S. jobs report, like the August one before it, significantly undershot economists' forecasts. Even though we're still far short of pre‐​pandemic employment levels and supplemental unemployment benefits have ended nationwide, job openings in the United States remained near record highs. Workers are also quitting at a rapid clip, and union strikes are popping up across the country—despite a still‐​sagging labor‐​force participation rate (the percentage of American adults working or actively looking for work). Now, instead of several reports showing millions of new jobs like the Federal Reserve and others expected, U.S. companies and economists are increasingly warning that the "labor shortage" could be a major drag on economic growth.
Image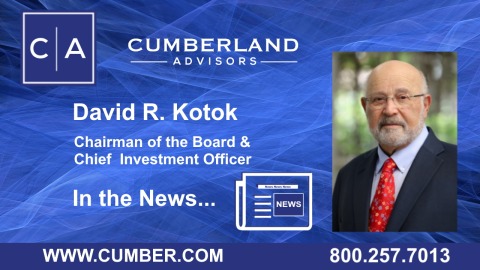 as morbid and depressing as it is), we must account for the impact that COVID‐​related death and illness has had on the U.S. labor market. Economist David Kotok hit on this in a provocative essay this past April, examining potential "years of life lost" (YLL) from all excess deaths directly and indirectly caused by the virus, as well as long‐​term illness and caretaking (e.g., a family member):
By the end of this calendar year, we project a COVID shock of about 10 million YLL in the United States. That is a huge reduction in projected aggregate demand, because consumption by those million people over their projected average 9 lost years disappears. That is an addition to the baseline projection from the mortality tables. And I haven't even touched the issue of the skills lost. The 100‐​year‐​old person who died of COVID in a nursing home counts as a COVID death but makes only a small contribution to this economic estimate. The 30‐​year‐​old nurse who died of COVID while caring for COVID patients in a hospital, on the other hand, makes large contribution to YLL and will be sorely missed, as will the 50‐​year‐​old engineer or computer scientist. So, too, the truck driver or teacher. COVID has killed many who are highly skilled, and it has killed many who had years yet to contribute to the labor force.
So we think this large gap will take years to fill. For example, we have recently seen job growth of nearly one million in a month. And we see a plunging unemployment rate. But we also see an increasing number of long‐​term unemployed. And we see that the total number of nonfarm employed is back up to 143 million. But do we remember that the figure was 153 million in the month before the COVID shock? In other words, instead of growing from 153 million to 155 million, we are now back up to only 143 million, not to where we were before.
Kotok's estimate may end up being high (excess deaths are projected to be lower than his estimate), and most of the affected individuals were old and probably out of the labor market already. But, even with those caveats, we're still probably talking about at least 200,000 working‐​age Americans, given that almost 170,000 Americans between 18 and 64 had died from COVID-19 as of last week. Up the age to 74, and it's another 160,000 potential workers. These lost lives' contributions to the labor market are of course of secondary concern, but they still must be noted when noodling the current situation.
Read the full article at the Cato Institute website: https://www.cato.org/commentary/what-labor-shortage-isnt-transitory#
---
Links to other websites or electronic media controlled or offered by Third-Parties (non-affiliates of Cumberland Advisors) are provided only as a reference and courtesy to our users. Cumberland Advisors has no control over such websites, does not recommend or endorse any opinions, ideas, products, information, or content of such sites, and makes no warranties as to the accuracy, completeness, reliability or suitability of their content. Cumberland Advisors hereby disclaims liability for any information, materials, products or services posted or offered at any of the Third-Party websites. The Third-Party may have a privacy and/or security policy different from that of Cumberland Advisors. Therefore, please refer to the specific privacy and security policies of the Third-Party when accessing their websites.
---
Sign up for our FREE Cumberland Market Commentaries
---
Cumberland Advisors Market Commentaries offer insights and analysis on upcoming, important economic issues that potentially impact global financial markets. Our team shares their thinking on global economic developments, market news and other factors that often influence investment opportunities and strategies.
David R. Kotok
News Source
Cato Institute