Wed Nov 22, 2017
Bob Bunting, CEO Climate Adaptation & Mitigation Center (CAC), a friend and accomplished professor whose expertise includes hurricanes, joined our small, fact-finding group on a trip to Key West and five other Keys that were hit by Hurricane Irma. Here is his narrative of the trip, which he has agreed to share with our readers. We thank Bob for joining us and reflecting on his findings.
Image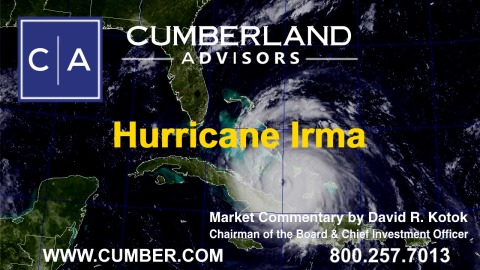 ---
UPDATE - September 10, 2018 - Bob Bunting reminds us that one year ago, Hurricane Irma terrified citizens of Florida as the largest evacuation in US history and moved 6M people before the storm struck with 140 mph wind gusts at Marco Island before traversing the center of Florida. Had the storm moved 50 miles west, a knockout blow to Florida's West Coast would have changed life as we know it. Now on the first anniversary of Irma, there is another massive storm named Florence that could have a catastrophic impact on the Mid Atlantic states after a weak hurricane season in 2018. It just takes one!
UPDATE - February 22, 2018 - Bob spoke,  at "Cuba and the Caribbean: What Now?" The full event ran from 8:00 a.m. – 3:00 p.m. and Bob participated in a presentation moderated by WWSB's Chief Meteorologist Bob Harrigan. Focus was severe weather and it was held at the Selby Auditorium at USF Sarasota-Manatee.
A video of the day's talks is available here: Cuba and the Caribbean: What Now?
---
On Monday, it was my privilege to accompany David Kotok, a small group of thought leaders and the press to Key West in the wake of Hurricane Irma. David, an avid fisherman, was concerned about the recovery of a small but important group of people who are professional fishing guides. As an atmospheric scientist and a former senior manager not only at NOAA but also at the National Center for Atmospheric Research, I was intrigued. Much of my life has revolved around studying, researching, and predicting severe weather events, especially hurricanes. When I was five, Hurricane Carol struck and damaged my childhood home, scaring my family. That was the moment I knew I wanted to be an atmospheric scientist. As life evolved, other interests have entered, but all have leveraged patterns and predictions as the baseline.
My takeaways from this personally impactful visit to Key West and the lower Florida Keys are far-ranging, and David asked that I share them with you.
With Hurricane Irma leading a record September for hurricanes in the Atlantic, the media was "all hurricanes, all the time." But how quickly we forget disasters as the news cycle becomes shorter and shorter in the age of social networking, tweets, and 30-second sound bytes. The communications revolution seems to have reduced people's ability to focus, and as a consequence very little is ever reported about the aftermath of serious disasters like Irma and Maria. That is too bad, in my view. Our visit was rich and impactful and much more interesting and educational than what we are exposed to in the daily blur. How I long for in-depth reporting.
Expectations of the government's role in disasters have certainly changed over time. Government was created to protect life and property as its first and most important mission. It is not the government's job to repair all the damage and rebuild once the initial disaster recovery phase is over. This is what I was told when I was forecasting severe weather events for NOAA.
The expectation of a bigger, more costly government role is hurting actual recovery processes. The real recovery structure starts with government, but the handoff after the initial phases is to a complex network of organizations, helpful volunteers, and storm victims, each with different strengths, weaknesses, and time frames.
Upon our arrival at the still lightly damaged Key West International Airport, our host Doug, a leader of professional fishing guides, began an all-day tour. He masterfully guided us as we observed how the hurricane and its aftermath had impacted the venerable and important economic subgroup of professional fishing guides.
Our first stop is a great-looking fishing retail store in downtown Key West. The owner laments that he is waiting for customers who are not coming because their impression is that there has been great damage to Key West.  Key West, 30 miles southwest of where Irma's eye made US landfall, did sustain damage, but most repairs are complete and the town is open for business.
Next we see Doug's house, further north and closer to ground zero where Cat 4 Hurricane Irma roared ashore.  As we pull up to his home heavy damage is evident, and the sights and sounds of workmen rebuilding create a memorable scene. Doug says he is experiencing a "too long" lull in business and explains with a half simile that he is "self-insured." Sadly, while the hurricane was bad, the lingering perception created by media hurricane coverage continues to amplify the negative economic impact some two months after landfall.  The fish, not knowing any of this, are reported to be biting strongly.  Too bad the fishermen are not enjoying themselves here on this nearly perfect day!
Now it's on to Big Pine Key – ground zero – some 12 miles further north.  It's two months since landfall and we see massive damage, piles of debris, boats strewn along the roadways, one painted with "Do Not Remove." Then more visuals, including, wrecked cars, every conceivable household item, piles of broken mangroves, and mangled street signs, one reading "Do Not Dump: $500 Fine," next to a field of small American Flags.  Goosebumps!
This is where John, a guide with a wife and two young children, once lived. John did not want to join us in his ruined neighborhood where we met the Millennial philanthropists. He and his family are in temporary housing supported by cash philanthropy of the Guides Trust Foundation. But meet him we would at the end of this memorable day!
Money plays a critical role in recovery, but actual human assistance should not be underrated. On Big Pine Key we fortuitously crossed paths with a group of Millennials that were highly motivated to help. Going house to house, helping folks in need and sleeping in a nearby church, these young people were having a wonderful time with one another while doing great service. What a human interest story and one that has been totally missed by the media, which has long departed. BTW, this Y generation is often talked about as being both entitled and spoiled.
While I can attest to those attributes after having taught about a thousand of these young adults in my entrepreneurship classes at the University of Colorado Leeds School of Business, it is also fair to say that they are focused on helping the world be a better place. They should get credit for that! The cadre of young adults on Big Pine Key are building self-esteem and perfecting the ability to communicate socially without devices. This experience will serve them well in a 30-second-soundbite and multi-megabyte world!
All of this is "good news," and we need to focus on more on it. The media outlet news cycle seems to recognize only political controversy and deviant behavior, while real news stories like this one are not of interest. Having met thousands of people, my guess is that 95% of them are caring, helpful, and good-to-great human beings. Such is the case in Key West, where people have pulled together in the face of great adversity and have become closer, more optimistic, and grateful!
I have questions running though my mind. Isn't it ironic that gratitude sprouts when times are tough? What ever happened to in-depth reporting? Is it a victim of rapid communication and our multitasking society? Is the communications revolution really increasing communication or making us more remote because human interaction is not needed and perhaps not wanted? I continue to ponder.
After lunch at the No Name Cafe we stop at National Key Deer Refuge. The park ranger assures us that the wildlife and biota are all recovering nicely but says they had to truck in water for the deer because after the storm the water was too salty. Interesting!
As we head back toward Key West, iguanas are darting across the road.  They somehow found their way to the lower Keys and seem to be flourishing on the hibiscus. We pull into a small waterway, where John, the guide without a home, boats in and begins talking with us.
Still worried but not afraid, he is bubbly and optimistic about his family's future and displays solid determination despite many issues with business and rebuilding his home.  After two months, he still waits for FEMA and the insurance companies to get to his case. His children are in a new school and the family is comfortable, thanks in part to a gift from the Guides Trust Foundation. I am struck by his clarity, resolve, and gratitude in what is a nightmare situation. His children are not afraid of hurricanes but wonder when the next one will hit. John says he has experienced three hurricanes in the past 18 years or so.
He says there is only one thing he hopes will not go back to its pre-storm condition, and that is the connection he now has with his coworkers in the guide business, not just on the Keys but all over.  I realize that John has gained something special from the disaster that took away his home, damaged his livelihood, upset his kids' schooling, etc. Watching him, I wonder why society is so averse to experiencing setbacks that provide such meaningful learning and growth.
Hurricanes are ever-fascinating, so magnificent in organization, scope, and awesome power – but so scary when they are headed toward you! To see the gradient of damage from downtown Key West to Big Pine Key was amazing, even to someone who has flown into hurricanes. Destruction was contained in Key West but almost beyond belief in Big Pine Key just 29 miles away, where a 10-foot storm surge and 130 mph winds created an unearthly scene. As an atmospheric scientist who is one because of a hurricane long past, I am certain I followed the right path.
The piles of debris are memorable. The fact that we humans lead lives that are defined in part by artificial "needs" and the consumption a lot of stuff hit me. I am told that 1.2 million cubic feet of debris has been removed from the area north of Key West, and it looks like millions more are still waiting for removal. It will take time.
It is remarkable how well the infrastructure did in the face of the storm, even on Big Pine Key, confirming that hurricane-prone areas need to be built using methods and materials that ready them for storms. A few weeks after Irma, Maria hit Puerto Rico. The impacts were similar, but the outcome was different.
Clearly, investments in infrastructure in the Keys have provided a strong backbone, but Puerto Rico lacked that advantage. My takeaway is that governments can function well at strategic levels if the people running them are capable, honest, and motivated to protect. After all, this is the #1 function of government.
As we took off in the Twin Air for our trip back to Sarasota, I looked back at the runways and a view of the beautiful Keys just before sunset. I am ever more clear as to how what happened on Big Pine Key could have happened on Longboat Key/Sarasota, where the forecast was for a Cat 5 hit with a 10-foot storm surge. A very small change in path happened as Irma moved over Big Pine Key – that jog to the north drove Irma inland east of Longboat/Sarasota by about 30 miles… the same distance that separates Key West from Big Pine Key! So grateful!
In closing, I am surprised at how much this trip inspired me. First we saw devastation, then we observed that the initial government-led recovery, followed by a complex web of nongovernmental help backed by individual and organizational philanthropy and victim self-help, seems to be working – more proof, in my opinion, that we can do anything we want once we decide what we want to do. What a Good News story!
Bob Bunting
CEO, The Climate Adaptation Center Inc. (CAC)
theclimateadaptationcenter.org
Pledges to the Guides Trust Foundation can be made through their website: http://guidestrustfoundation.org/memberships-donations.cfm
See pictures online at www.cumber.com/key-west-bob-bunting/
---
Links to other websites or electronic media controlled or offered by Third-Parties (non-affiliates of Cumberland Advisors) are provided only as a reference and courtesy to our users. Cumberland Advisors has no control over such websites, does not recommend or endorse any opinions, ideas, products, information, or content of such sites, and makes no warranties as to the accuracy, completeness, reliability or suitability of their content. Cumberland Advisors hereby disclaims liability for any information, materials, products or services posted or offered at any of the Third-Party websites. The Third-Party may have a privacy and/or security policy different from that of Cumberland Advisors. Therefore, please refer to the specific privacy and security policies of the Third-Party when accessing their websites.
Sign up for our FREE Cumberland Market Commentaries
Cumberland Advisors Market Commentaries offer insights and analysis on upcoming, important economic issues that potentially impact global financial markets. Our team shares their thinking on global economic developments, market news and other factors that often influence investment opportunities and strategies.