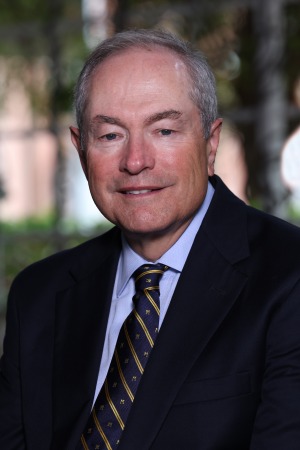 941-993-6969
David W. Berson, Ph.D.
Chief US Economist
David W. Berson, Ph.D. joined Cumberland Advisors in November 2022 following his retirement from the role of Senior Vice President and Chief Economist at Nationwide Insurance. There he managed a team of economists and was in charge of providing forecasts and analyses of the economy, as well as financial and insurance markets, that were used by Nationwide's senior leadership team and business units for strategic and corporate planning purposes. He also acted as Nationwide's primary spokesperson on economic and financial market conditions, prospects, and policy. 
Berson was previously Senior Vice President, Chief Economist, and Head of Risk Analytics at the PMI Group, where he headed risk modeling and economic forecasting for the company. Prior to that, he was VP and Chief Economist at Fannie Mae, where he advised the company on national and regional economic, housing, and mortgage market policy and conditions. He has also been Chief Financial Economist and Head of Regional Economic Analysis at Wharton Econometrics, Visiting Scholar at the Federal Reserve Bank of Kansas City, and Assistant Professor of Economics at Claremont McKenna College and Claremont Graduate School. David's government experiences have included Staff Economist on the Council of Economic Advisers and Economic Analyst at the Treasury Department and the Office of the Special Trade Representative. Berson is a former President of the National Association for Business Economics (NABE).
He has served as President of the National Business Economic Issues Council (NBEIC) since 2000 and he continues to be a frequent speaker to media and industry groups on the economy, housing, and financial markets.
David holds a B.A. in History and Economics from Williams College, a Master of Public Policy, and a Ph.D. in Economics from the University of Michigan, and, has a Certified Business Economist (CBE) designation from NABE.
BACK TO TEAM