David R. Kotok quoted in…
Four ways Trump's criminal trials could shape the 2024 elections
By Rick Newman - Yahoo News - Wed, August 16, 2023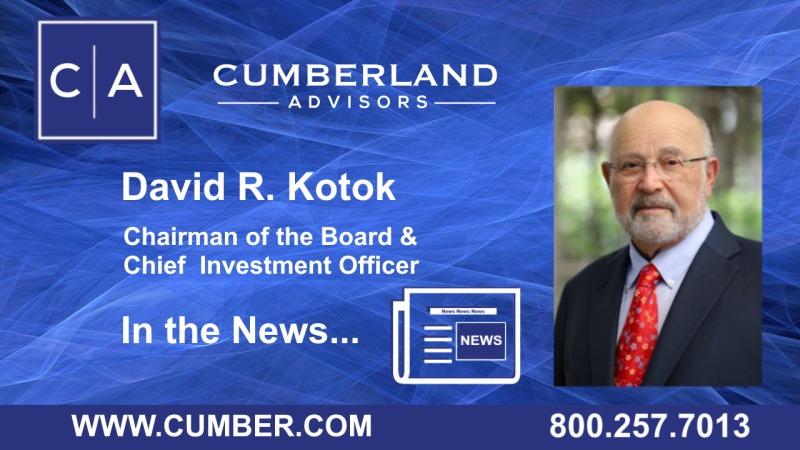 Excerpt follows:
Economists and political analysts are now trying to figure out what it all means to the country as Trump continues his 2024 presidential campaign — with some unsettling possibilities.
"The economy may be far more vulnerable as the 2024 race gets underway," Bernard Baumohl of the Economic Outlook Group wrote to clients on Aug. 15. "We can't rule out anything, not massive social unrest, not a crippling cyber attack against the US to sway the election, or even political operatives using artificial intelligence to create disinformation and distort reality on an unprecedented scale. Can the US economy withstand such mayhem?"
Normally, markets tune out the vicissitudes of a presidential election, especially more than a year in advance. As Election Day nears, markets may begin to price in the odds of one candidate or the other winning, if it might involve major policy changes involving taxes, regulation, or something else that affects stock prices and economic growth. Markets jumped after Trump's surprise win in 2016 because tax cuts Trump had promised suddenly seemed more likely.
But there's no template for the 2024 presidential election.

If Trump withdraws, the whole outlook changes. "If there is no Biden or there is no Trump, that would be an immediate market-moving event," David Kotok, chief investment officer at investing firm Cumberland Advisors, wrote in an Aug. 13 newsletter. A Trump withdrawal would do two things on the Republican side: Lift some of the other candidates already running, and open a door for new contenders to jump in.
Links to other websites or electronic media controlled or offered by Third-Parties (non-affiliates of Cumberland Advisors) are provided only as a reference and courtesy to our users. Cumberland Advisors has no control over such websites, does not recommend or endorse any opinions, ideas, products, information, or content of such sites, and makes no warranties as to the accuracy, completeness, reliability or suitability of their content. Cumberland Advisors hereby disclaims liability for any information, materials, products or services posted or offered at any of the Third-Party websites. The Third-Party may have a privacy and/or security policy different from that of Cumberland Advisors. Therefore, please refer to the specific privacy and security policies of the Third-Party when accessing their websites.
---
Sign up for our FREE Cumberland Market Commentaries
---
Cumberland Advisors Market Commentaries offer insights and analysis on upcoming, important economic issues that potentially impact global financial markets. Our team shares their thinking on global economic developments, market news and other factors that often influence investment opportunities and strategies.
David R. Kotok
News Source
Yahoo Finance