David R. Kotok quoted in…
The debt ceiling standoff may cost us $1 trillion
By Rick Newman - Yahoo News - Tue, August 15, 2023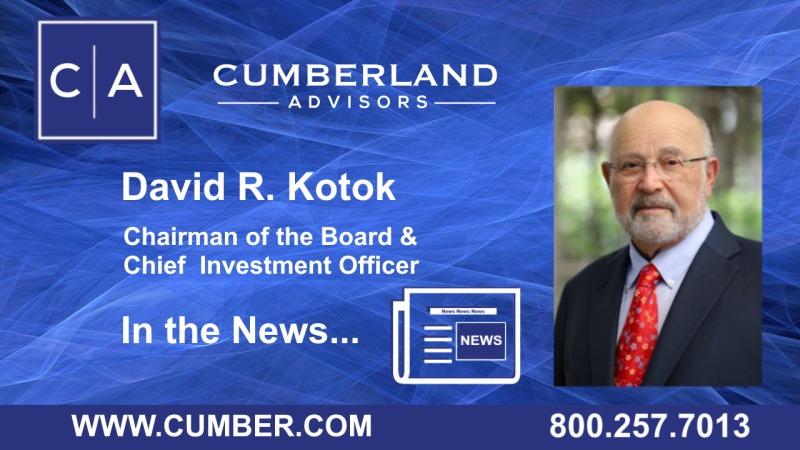 Excerpt follows:
The 2023 debt ceiling standoff is over. The consequences are not.
It may seem like every debt ceiling showdown follows a standard script, with everything going back to normal once the foolish drama is over.
The basic plot: With the nation's borrowing limit set by law and federal borrowing going ever higher, Congress has to raise the limit every couple of years. Republicans, if they have the votes, insist on spending cuts as a condition of allowing the government to borrow more. There's intense bargaining and overheated talk of a possible US default on some of its obligations. That briefly unnerves financial markets.
During the next 10 years, higher interest rates due solely to Congressional budget shenanigans could raise borrowing costs in the United States by nearly $1 trillion, according to new research by David Kotok, chief investment officer of investing firm Cumberland Advisors. While that's a large price tag, the costs are likely to be spread broadly across the economy in ways likely to allow the perpetrators in Congress to escape accountability.
Kotok looks at the cost of credit-default swaps on US Treasuries to assess higher borrowing costs throughout the US economy. A credit-default swap, or CDS, is like an insurance policy on a bond. The holder of a bond sometimes wants to cover the risk that the issuer will default and fail to pay the interest or principal. Other investors offer CDSs that will cover losses at prices the market determines.
Links to other websites or electronic media controlled or offered by Third-Parties (non-affiliates of Cumberland Advisors) are provided only as a reference and courtesy to our users. Cumberland Advisors has no control over such websites, does not recommend or endorse any opinions, ideas, products, information, or content of such sites, and makes no warranties as to the accuracy, completeness, reliability or suitability of their content. Cumberland Advisors hereby disclaims liability for any information, materials, products or services posted or offered at any of the Third-Party websites. The Third-Party may have a privacy and/or security policy different from that of Cumberland Advisors. Therefore, please refer to the specific privacy and security policies of the Third-Party when accessing their websites.
---
Sign up for our FREE Cumberland Market Commentaries
---
Cumberland Advisors Market Commentaries offer insights and analysis on upcoming, important economic issues that potentially impact global financial markets. Our team shares their thinking on global economic developments, market news and other factors that often influence investment opportunities and strategies.
David R. Kotok
News Source
Yahoo Finance