Sun Sep 11, 2022
The philosopher and Holocaust survivor Elie Wiesel said, "Words name things and then replace them." He was reflecting on the nature of history as time passes. He was speaking about the word Holocaust, which, at the time I heard him say it, meant the World War 2 period and the concentration camps and death camps in Eastern Europe. We learned names like Auschwitz and Treblinka. I have visited several of the camps over the last few decades.
Image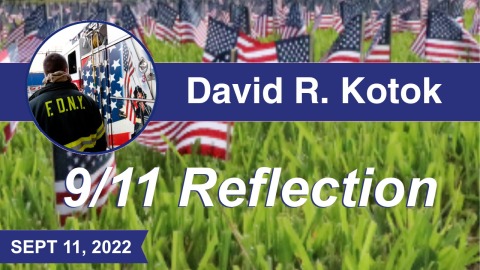 Now we are witnessing Putin's holocaust as a replacement for Hitler's Holocaust. We've learned that about 2 million people from Ukraine have been forcibly moved East into Russia. We've watched Russia propaganda follow the methods of Goebbels. Lie repeatedly, have your citizens harshly punished for anything deemed a distraction from absolute adherence to the propaganda, be ruthless with death and torture. That was Hitler's Holocaust and has become Putin's holocaust.

The world is replaying history. The Taliban are back in charge of Afghanistan. We still fight over oil. And in America we remain self-absorbed in political culture wars as we enter the end of an election cycle. So much to do. So, if the challenges are there, and we ignore the history, we are choosing to repeat it. The health funding bill is still hung up in the Congressional culture war nonsense. In the third year of this pandemic, 400 people die every day in America from Covid. Some 4000 each day become Long Covid disability cases.  History is ignored.

That's right. The daily new cases of Long Covid now exceeds, not equals, the total deaths from 9/11.

I walked out of the South Tower on 9/11/2001 with others who were also fortunate to escape before the buildings collapsed. For those of us who were present and lived the experience, the words "nine" and "eleven" have not replaced that experience. It remains vivid in our minds.

It's a solemn day.  The world looks ugly and hard. History is a guide if we study it and learn from it.  Otherwise, as poet George Santayana wrote, "we are condemned to repeat it".

Today is a solemn day.
David R. Kotok
Chairman & Chief Investment Officer
Email | Bio