Fri Mar 10, 2023
A packed auditorium and many Zoom users attended the Climate Adaptation Center (CAC) "2023 Florida Climate Forecast Conference" in Sarasota on Feb. 9 for a full day of eye-opening discussion regarding Florida hurricane and sea level rise risk. My task was to open the conference, tell a story, and "frame" the discussion. Here's a link to my eight minutes: https://www.youtube.com/watch?v=IUjrqROzQX8. Cumberland Advisors was well represented amid an impressive line-up of speakers and panelists — John Mousseau, Patty Healy, and Matt McAleer all participated in panel discussions. The 16 recorded sessions of the conference are now freely available to all on the CAC YouTube channel.

 
Image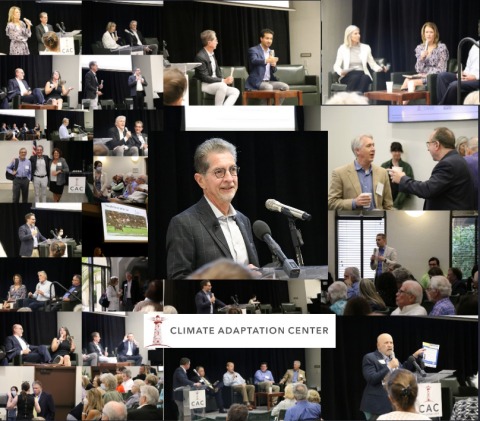 Readers, you can watch the entire conference as your time permits, or you can dip into the sessions that interest you most. While the conference focused on Florida, much information applies in other states as well, especially those with vulnerable coastlines. You can also learn more about the CAC at https://www.theclimateadaptationcenter.org.

 
Image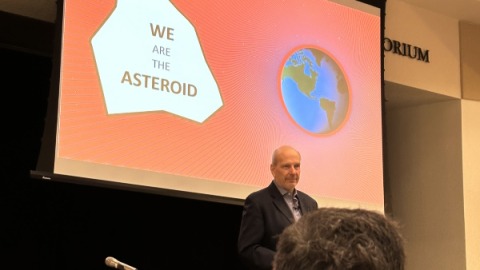 As Dr. Ken Lacovera explained in response to a question from the audience, "Hope is a choice." It's also a gift we want to give ourselves, our families, our communities, and the future. It's actionable. Readers, please enjoy the conference. Here's the link to the 2023 Florida Climate Forecast Conference playlist:
https://www.youtube.com/playlist?list=PL_VjXQNJuhJ-0glYVp_FRTR76XBz9saYU
 
David R. Kotok
Chairman & Chief Investment Officer
Email | Bio
---
Links to other websites or electronic media controlled or offered by Third-Parties (non-affiliates of Cumberland Advisors) are provided only as a reference and courtesy to our users. Cumberland Advisors has no control over such websites, does not recommend or endorse any opinions, ideas, products, information, or content of such sites, and makes no warranties as to the accuracy, completeness, reliability or suitability of their content. Cumberland Advisors hereby disclaims liability for any information, materials, products or services posted or offered at any of the Third-Party websites. The Third-Party may have a privacy and/or security policy different from that of Cumberland Advisors. Therefore, please refer to the specific privacy and security policies of the Third-Party when accessing their websites.
---
Sign up for our FREE Cumberland Market Commentaries
---
Cumberland Advisors Market Commentaries offer insights and analysis on upcoming, important economic issues that potentially impact global financial markets. Our team shares their thinking on global economic developments, market news and other factors that often influence investment opportunities and strategies.