Thu May 12, 2022
On Thursday, May 19, 2022, the Global Interdependence Center and the Solve Long Covid Initiative will offer a one-day conference, "Long Covid: Research, Policy and Economic Impact." This signature event offers attendees the opportunity to learn about the latest scientific research on Long Covid; industry-specific implications for health care, pharmaceuticals, and health insurers; the legal outlook as Long Covid changes the world of work and exerts demands on health care; the unfolding economic and labor market implications of Long Covid; and the Long Covid experience, which will continue to impact a growing number of lives, numbering already in the millions. It is my distinct honor to moderate a panel with two distinguished professionals whose work on a Covid vaccine is saving lives worldwide. They are Nobel Prize nominees Dr. Peter Hotez and Dr. Maria Elena Bottazzi, Deans of the National School of Tropical Medicine at Baylor College of Medicine and Co-Directors of the Center for Vaccine Development at Texas Children's Hospital.
 
The event will be offered in a hybrid format — virtual for viewers everywhere and in-person in New York City. Readers may find details at this link: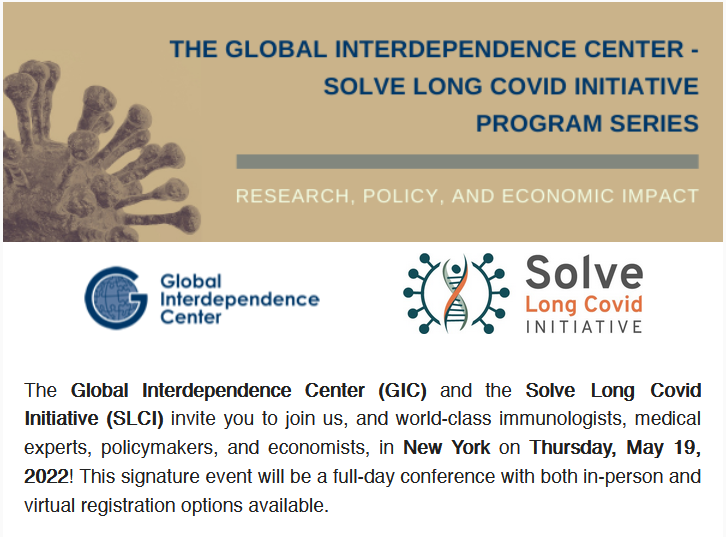 https://www.interdependence.org/events/browse/long-covid-research-policy-and-economic-impact/.
David R. Kotok
Chairman & Chief Investment Officer
Email | Bio